Documentation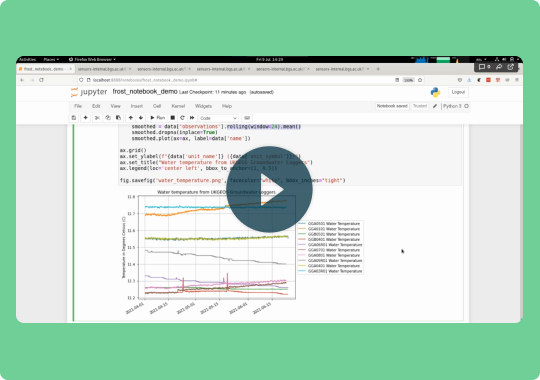 This video tutorial (10 mins) explains how to use the API to query and plot data in Python.
View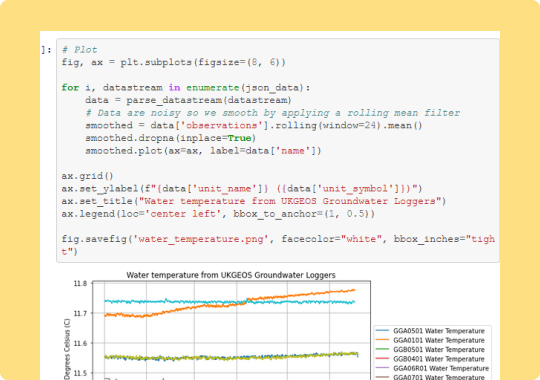 Jupyter Notebook with the Python code used to query and plot data in the video.
View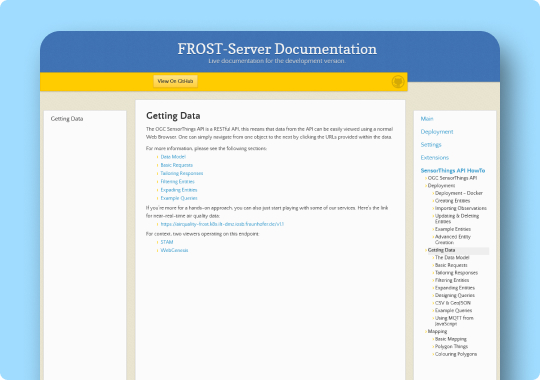 The FROST Server documentation describes the SensorThings API data model and provides example requests for querying data.
View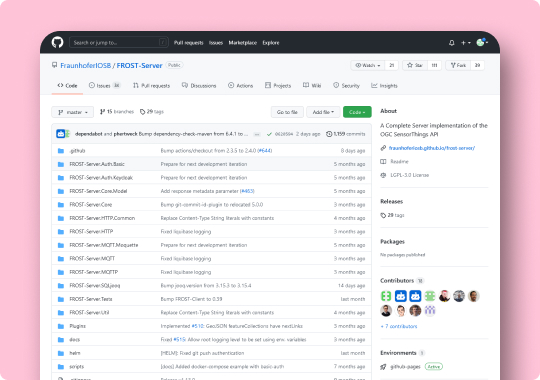 FROST Server is open source (GPLv3) and the code is available on GitHub.
View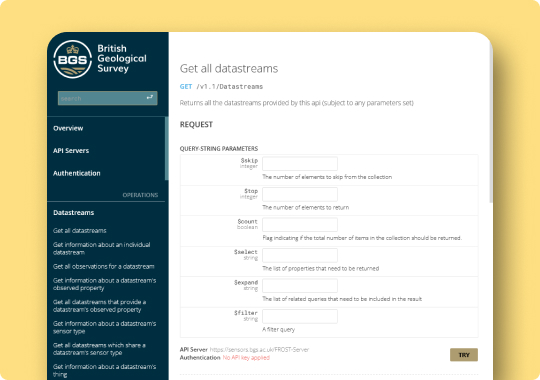 The British Geological Survey (BGS) Sensor API uses Version v1.1 of the OGC SensorThings API. Explore the paths/endpoints and preview the API responses in this documentation.
View